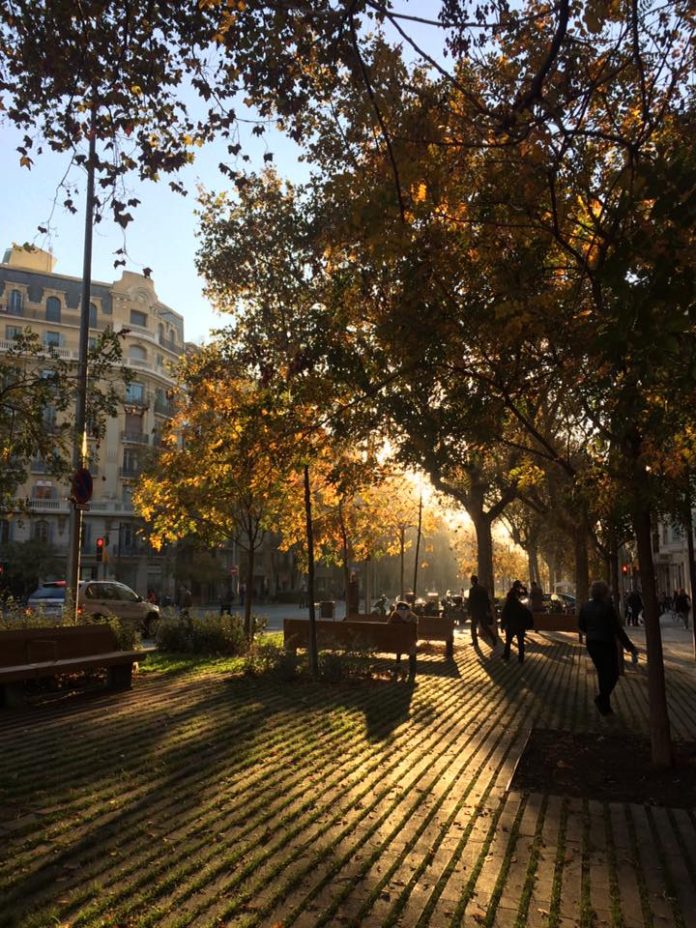 My time in Barcelona is coming to an end and there are some things I'd like to say to make my goodbye  sound even more dramatic!
This year can be compared to a great rollercoaster.
It was not my first time in Barcelona, when I decided to move here. But it has always been a dream of me to experience life here as a resident – not as a tourist!
To be honest – the first days were a little tough.  
While, as a tourist, you see the city as the sweetest place on earth full of happy and curious faces, people sitting in bars outside till late and enjoying life, going to the beach and finishing the day with an open air rave on a mountain in the middle of the city, you start to change the way of seeing things when you actually live here. This is not said to complain about anything, my time here was the best I've had so far. But you can see that a city which attracts a lot of tourism can make locals struggle to live and enjoy their life in a city they call their home!
I could tell you more about Spanish economy and how the relation between salary and rental price makes people want to hit the streets and fight in form of demonstrations – but that doesn't fit in here!
At some point I got the sensation, that there are tons of swedish, french, english, german, italian, argentinian, colombian (and so on… ) people and that Barcelona is not the typical kind of spanish/catalan city you would expect – it is more a big pool of internationals filled with lust for life. Different in our skin type, gender, language, origin, interests and opinions we all have one thing in common:  we love this city.
While working full time for the first time in my life, I had to organize myself differently by setting up a new form of time management  that allows me to stay focus at work, get enough rest in between but also experiencing and enjoying the new place I was living in!
Rather than just heading back home, preparing my dinner and go to sleep I'm forcing myself to get out, hit the beach, listening to some records or having a picnic with my friends .
I fell in love with this city, the people I met, the colleagues I had the pleasure to work with, the experiences I made ( some were more for the beautiful memories, others were more school!) and I can't wait to come back at some point.